The New Summer Skins Have Arrived on Overwatch and They're Definitely Hot
Earlier today Blizzard launched it's newest event on Overwatch, marking the beginning of the second Summer Games! With this new event of course comes brand new skins, and they are nothing short of straight fire. If you've been saving up to buy a brand new skin, it's definitely the right time to pick one up.
This new Summer Games event runs from today until August 28th, and while there are brand new Overwatch skins available for a handful of the characters, Blizzard is also giving you a chance to pick up any skins and other items from last year's Summer Games at a reduced price during this event! And if you've missed waiting to get back into sports, Lucioball is also back with a brand new stadium. If you haven't seen the skins yet, you better prepare yourself because they are the definition of hot. From lying on the beach to grilling some delicious barbeque, these new skins have got you covered.
Widowmaker has an all new swimsuit skin that is making people drool, while Soldier 76 shows off his legs in a new apron and shorts, complete with his 'A-Salt rifle'! Some might say he's extra seasoned this summer. You can check out these two skins below to decide for yourself just how fantastic they are.
Now, if you wanted some extra eye-candy while playing Overwatch, McCree is sporting a brand new Lifeguard skin, where he looks ready to save lives…and shirts maybe?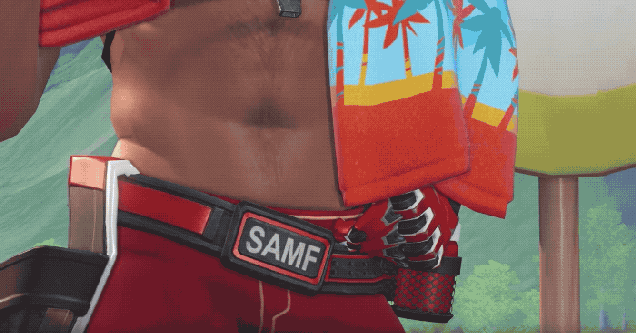 Other characters receiving new skins that are just as fiery as the ones above include a snorkeling Sombra, a jersey wearing Junkrat, a BMX pro Reaper and a Greek goddess Mercy. You can check them all out in the gallery below. Good luck earning loot boxes that will contain these and not a bunch of duplicates for all of the gear/items you may already own!
Which of these new skins is your favourite? Let us know in the comments below and keep it locked for updates!