You Will Be Rewarded for Your Patience, Nintendo Switch Owners
According to Saber Interactive, work on NBA Playgrounds' first Switch update is still some ways off. Judging by the notes, however, Nintendo Switch owners will gain some serious benefits.
To prove their update will be worth the wait, Saber CEO Matt Karch spoke to some fans on Facebook to highlight changes. Of the major implements to NBA Playgrounds, one will be a reduced file size; the second, an increase in resolution. And to top things off, online play will be made available.
You can catch Karch's full comment below: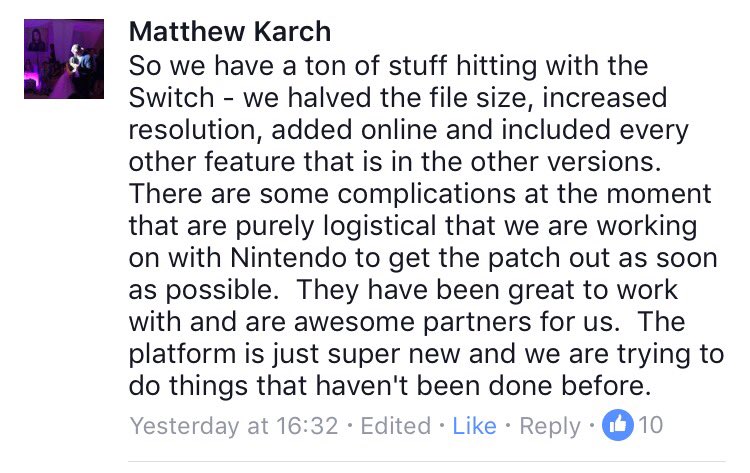 Considering the wait time for this awesome update, Saber Interactive has stated that anyone who buys the game before the patch will receive a free copy of Shaq Fu: A Legend Reborn. While Shaq Fu launches this Fall, you can be sure to receive the new NBA Playgrounds update long before then.
Any thoughts on the upcoming update for NBA Playgrounds? Comment down below.
Happy gaming.