It's the Wonder Woman Screening All over Again
The gaming industry is a vast and diverse network of interesting individuals; that said, some eminent members of the fairer sex decided to hold a female-only event called "Gaming Ladies." It was to be held in the King's offices in Barcelona and host four panels about females in the video game industry. Might have provided an interesting discussion about video games and networking. Unfortunately, it didn't happen.
There are many great people in the video game industry and some slip under the radar. Thus, Gaming Ladies might have been good for getting to know a small fraction of said people, along with providing profound discussion on games. It would have provided nothing less than a benefit to the industry.
We found out the following via NeoGaf. Upon hearing about the event, many people, largely of the male demographic, began to complain. So happens, they were particularly bothered by the lack of diversity. Things then escalated once Forocoches, Spain's largest and most notorious forum, opened several threads to speak out against the event. One thread even proposed that men pose as transsexuals so they might infiltrate the event and further troll from the inside.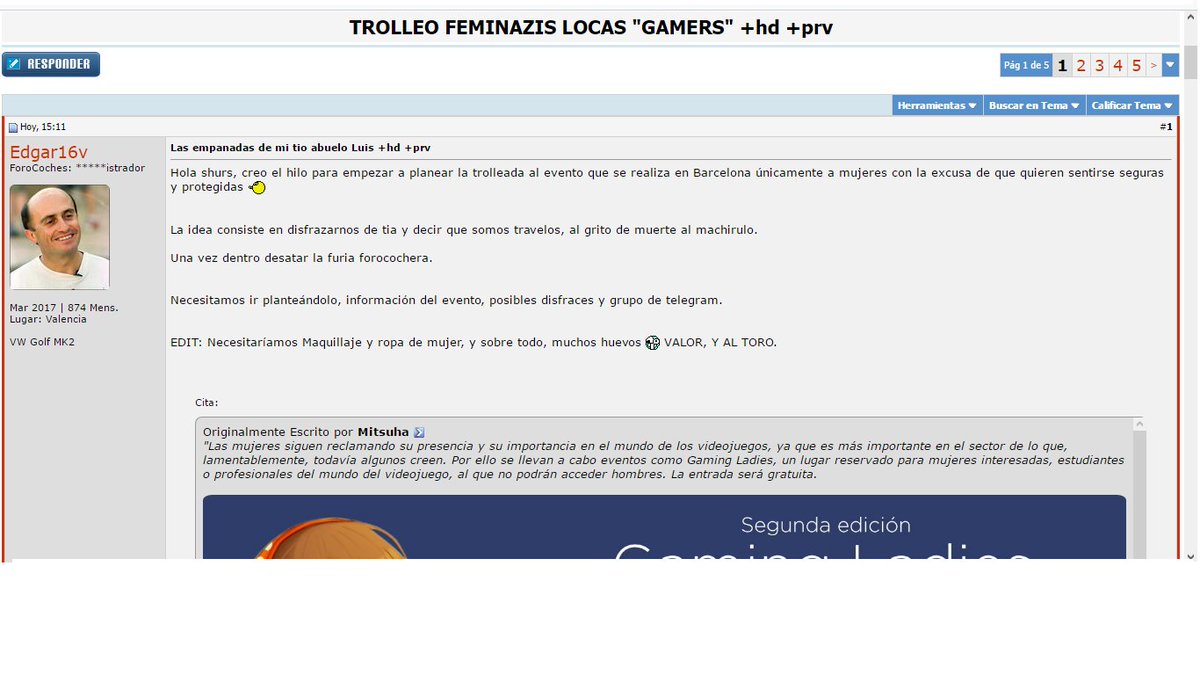 And so some men decided that, in order to discourage female-only events, they would be insufferable. You can say they succeeded because Gaming Ladies was ultimately canceled after a lot of pressure. It may even be the case that attendees wouldn't have been safe, considering the bizarre backlash.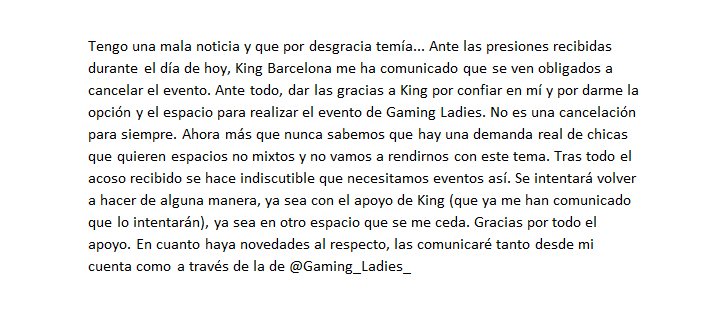 The last Gaming Ladies event withheld advertising in attempts to avoid this kind of thing. As a result, only seven people attended. Whatever the case, it seems like all gamers missed out on something worthwhile that may have come out of such a gathering. Too bad, we won't know what that is.
Do you believe the Gaming Ladies get-together was asking too much? What are your thoughts on the Barcelona event and the outcome? Let us know in the comments below